I would like to take this opportunity to introduce myself and tell you about what Shibari means to me.
Japan – the origin of Shibari
After three decades of practicing bondage, I have devoted the past years to focus on Shibari/Kinbaku.
During several trips to Japan I was fortunate to be able to learn and experience different styles of Shibari. After visiting the dojo of Osada Steve (Osada Ryu Headquarter Tokyo) I became his student and continue as such till today. I highly respect and take pride in his legacy.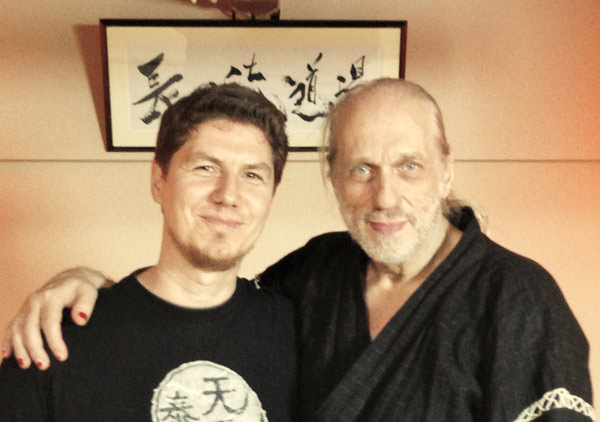 It was Osada Steve who early on introduced me to Yukimura Haruki Sensei after discovering that my skills and desires within Shibari matched closely to Yukimura Sensei's style (Yukimura Ryu).
In the following years I spent a lot of time with both of my teachers and studied their techniques and philosophies.
My teachings combine Yukimura Ryu and Osada Ryu
In 2015, Yukimura Sensei awarded me the great honor of making me one of the few licensed Yukimura Ryu instructors. This allowed me to teach others his style of Shibari, known worldwide as "the way of caressing rope".
In 2017, Osada Steve honored me by awarding me the instructor's license in Osada Ryu. I consider Osada Ryu as the most comprehensive teaching system in Shibari, since it includes not only the tying techniques, security aspects and traditional topics, but also tries to incorporate many of the philosophical questions regarding human interactions as well as putting the focus on the model.
Ever since then the Fourelements is the official Osada Ryu Dojo Cologne/Bonn within the worldwide network of Osada Ryu schools.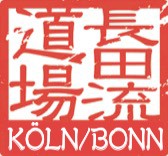 Shibari is communication and – ideally – a dialogue
Both styles leave me and my students the liberties to incorporate our own skills and characteristics. I think of my Shibari having its own soul, while at the same time continuing to be related to the origins and traditions of classical Shibari.
What makes my tying and teaching special, is that I try to make a connection with the soul of my partner. I attempt to understand what my partner feels by using all manners of communication available to me. In my opinion, Shibari is best when the focus moves away from merely using standard techniques and instead strives to treat each situation as unique, always reacting to the subconscious signs and feedback provided by the model.
I want to find out how far I can go today!
I want to find out whether I should be more aggressive or caressing today!
I can find out only when I "listen"!
Meet me and the Fourelements
I have analyzed this special way of communication that my models and teachers describe as highly energetic and have broken it down into learnable techniques within my teaching system, so they can be acquired by anyone. The idea is not to create a new style, but rather to introduce a new angle into the classical and historical approaches of Osada and Yukimura Ryu by incorporating this energetic element. A certain flow in the interaction with the model and most importantly the use of "Ki" (Japanese for "energy") are the main components of my way of tying.
If you would like to find out more or would like to learn Shibari, feel free to contact me.
A recommended first step is attending one of our events ("Seilzeiten"), where you can get in touch with other people and experience Shibari first hand. This is also a good way to get to know me and my way of tying. After all, whether someone makes a suitable teacher – by style and personality – can best be decided by listening to your soul and intuition – if you are willing to listen.
I look forward to meeting you.